Acer America
Acer America Corp. is a computer manufacturer of business and consumer PCs, notebooks, ultrabooks, projectors, servers, and storage products.
Location
333 West San Carlos Street
San Jose, California 95110
United States
WWW: acer.com
ChannelPro Network Awards
hello 2
hello 3
eBook
Cybersecurity: Actionable Advice from the Front Lines
This Expert Guide includes some tips on avoiding phishing attacks, a look at why new approaches to cybersecurity are required, what to know about cyber insurance market changes, and how to implement zero trust for IoT. In addition, a channel pro in the trenches shares how to get clients on board with
security best practices.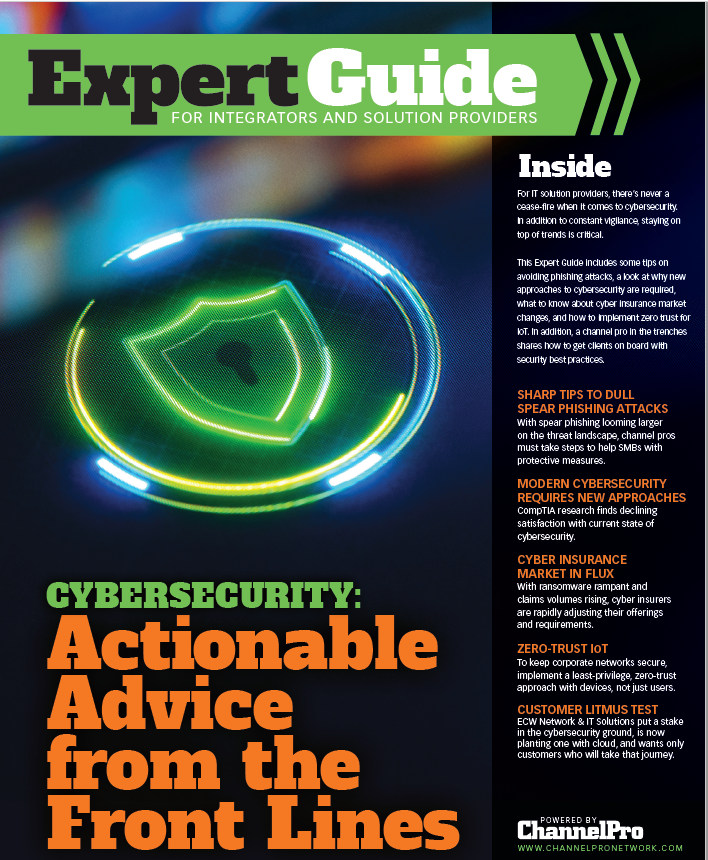 Channel pros who want to stay ahead of competitors continually look to add new solutions and services to their portfolio.
---