Striving but failing to keep on top of everything happening in the SMB channel? Join the club. Here's this week's summary of stories you need to know about that we didn't write about.
So that's settled anyway. Google parent company Alphabet's quarterly earnings report, issued after markets closed Monday, got plenty of media attention but is worth revisiting anyway, as it resolved two questions we raised here at ChannelPro that same day: Would the latest numbers vault Alphabet past Apple as the world's most valuable company, and to what extent are Google and its search, mobility, app, and YouTube businesses bankrolling the company's seven other "moonshot" divisions. The answers, it turns out, are "for a little while" and "A LOT."
First, the market cap: Buoyed by word that both its revenue and per-share earnings for the last quarter of 2015 cleared analyst estimates comfortably, Alphabet did indeed jump past Apple as the most valuable company on planet Earth in the following day's trading. As of press time for this post, however, Apple had regained that crown by about $48 billion.
As for Google's importance to Alphabet's bottom line, Monday's report revealed that while Google generated $23.43 billion in profit last year the company's other units sucked up roughly 15 percent of that by generating $3.57 billion in collective losses. We here at ChannelPro and you presumably in our audience can only fantasize about being in a position to shrug off that much red ink.
Microsoft lowers the boom. Microsoft threw its partners for a loop back in 2014 when it started offering free onboarding services to new Office 365 users via its FastTrack program. Don't worry, the company told Office 365 resellers worried about the money they were making providing onboarding themselves. FastTrack only covers low-margin email account migration, not the somewhat more complex email data migration process.
Which was true until it wasn't, when Microsoft six months ago added data migration to FastTrack. Fear not, they said at the time. FastTrack remains available only to customers with 150 or more seats. Anyone smaller is all yours!
Which was true until this Monday, when a Microsoft blog quietly announced, among other things, that effective immediately FastTrack is now open to Office 365 newbies with just 50 or more licenses. No need to fret, though, the company assured partners. Free FastTrack services are still available only to customers without a partner of record on file, so none of this impacts the accounts you bring to us.
Which is true…for now.
In other, less unsettling, news out of Redmond this week:
Another one joins the bunch. MSPs weighing their RMM options now have another solution to consider. This one's from New York City-based Optanix, a newcomer to the market spun off last summer from ShoreGroup, a maker of managed services software for medium to large enterprises. The Optanix Platform, as the new solution is known, comes with "root cause analysis" and automated remediation features that diagnose and fix problems without manual intervention.
Just in case you suddenly need to meet with everyone you know at once. Pexip, a maker of "any-to-any" bridge technology that connects audio, video, and Web conferencing solutions from different vendors, has equipped its Pexip Infinity product with "Dynamic Hybrid Cloud" functionality that allows users who exceed their on-premises capacity to temporarily tap into private or public infrastructure-as-a-service resources automatically. (Spoiler alert: Pexip is one of the companies named in our 2016 Vendors on the Vanguard list of underappreciated and emerging vendors, which will appear in our March issue).
Productpalooza. In other product news, new additions to the hardware and software world
this week included:
We hardly knew ye. Even as those new products arrived this week, two older ones departed. Barracuda Networks has shut down its somewhat overlapping Copy and CudaDrive cloud storage solutions, citing a need to focus on "our most strategic initiatives." Good news for the CudaDrive engineering team, though. Rather than hand them walking papers, the company is reassigning them to its apparently more strategic Barracuda Backup product instead.
Good help is…well, you know the rest all too well. According to the latest monthly survey of small business owners from the National Federation of Independent Business, SMBs are having trouble finding qualified applicants for open positions. In fact, the number of poll respondents who called finding good employees their biggest problem is at its highest level right now since 2007, a finding that probably has most channel pros thinking "yeah, tell me about it."
Hooking up. Three interesting new partnerships emerged this week:
This week's stats ticker: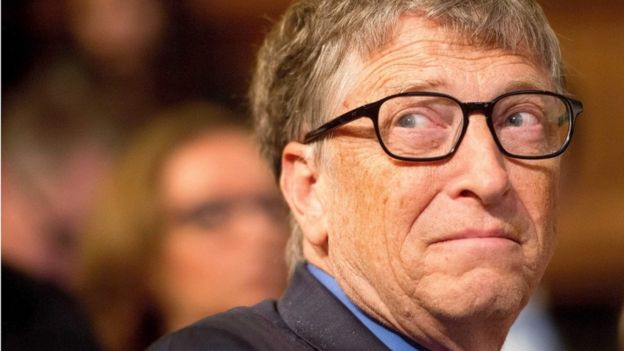 And this is a guy who gets Groove Music for free. Microsoft founder, former chairman, and current technology advisor Bill Gates recently appeared on Desert Island Discs, a long-running BBC radio program (make that "programme," I guess) that asks celebrities of various stripes to name the eight recordings they'd want with them if marooned on a desert island. Judging by his selections, one can't help but suspect that Gates isn't someone with strong feelings about music. Among Gates's picks were Ed Sheeran's Sing, which he chose because his 13-year-old daughter likes it; My Shot, from the currently red-hot Broadway musical Hamilton; and Under Pressure, a timely choice by the recently-deceased and much-missed David Bowie, along with Queen. On the other hand, placing Two of Us by the Beatles on the list in dedication to the late Steve Jobs was admittedly pretty darned touching.