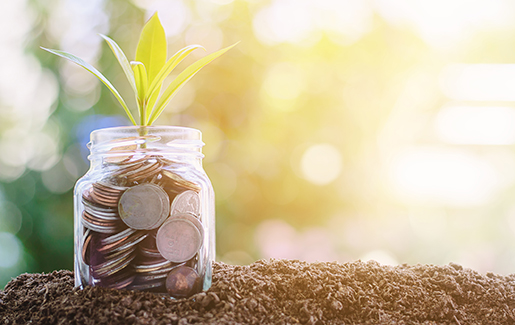 The work-from-home landscape has accelerated the digital transformation of businesses of all sizes, producing phenomenal results in the cloud technology market. Based on a recent report, Forrester expects the hypergrowth to continue as cloud technology powers recovery. They anticipate 35% growth in 2021, increasing the global technology market to $120 billion.
In addition to the increasing emphasis on the cloud, the IT channel is going through a transformation. As companies continue to rely more on cloud technology, they require additional solutions and services from their IT providers, evolving the MSP into a more consultative role. Small and medium-sized businesses (SMBs) who outsource most of their IT support are especially seeking the IT service providers' help and advice when it comes to digital transformation. The shift in mindset is forcing MSPs to reevaluate their business models and adjust their approach to several processes. Fortunately, there is an opportunity in chaos.
The evolution currently impacting the IT industry presents an extraordinary opportunity for MSPs. Change produces new needs, creating additional solutions and increasing an MSP's impact and revenue. MSPs prepared and ready to adapt to the evolving market will experience excellent results and come out of the pandemic stronger than before. To do so, they must be strategic in their efforts and commit to investing in their company. Focusing on improving the following six key areas will enable substantial growth post-pandemic.
Enhance Your Services, Solutions Portfolios
A business's migration to the cloud increases the need for services, including pre-sales consultation, post-sales implementation, and integration support. Therefore, cloud solutions create an excellent opportunity for MSPs to expand their work pipeline, add more margin, and service of work. According to a Channelnomics/Pax8 report, services margins range from 40% to 60%. MSPs who anticipate the new focus on services and prepare accordingly will realize tremendous results.
Much of the traditional hardware and software products used by clients and supported by their MSP can be growth catalysts. The associated services are a great place to start building a managed services practice. Network and security equipment require managed services, endpoint devices come with configuration and deployment services, and all hardware has some backup and cloud services involved. MSPs should promote their solutions through proper marketing and sales efforts to maximize the opportunity entirely. Additionally, any time a new service or product is added to the line card, educating, and training the organization is critical to their success. Services will be extremely advantageous for growth in the future, and the sooner MSPs incorporate them into their offerings, the quicker they can capitalize on the opportunity.
Create a Better Customer Experience
Providing an exceptional customer experience will differentiate MSPs in the new state of the technology industry. As the nature of work for an IT provider changes to a more consultative approach, it will create a more collaborative relationship between the client and MSP, increasing the number of interactions. Those interactions should be easily accessible to the client, quick, and provide value. The only way to guarantee this experience each time is to invest in the client experience and build processes supporting it.
Investing in additional headcount, like client success specialists, ensures enough bandwidth for answering every call and sufficient time with the client. Company owners, project managers, and technicians should not be the primary contact for clients or spend their time answering customer service calls. Having successful specialists provides clients a dedicated representative that is a friendly professional, sets follow-up expectations, and provides the correct information. Clients are left feeling assured and supported and are more likely to continue doing business with the MSP.
Leverage New Tools to Streamline Business
MSPs benefit greatly from monthly recurring revenue streams, as they provide a steady cash flow and often result in a higher company valuation. A regular monthly income allows businesses to correctly forecast and plan in other areas, creating a strategic and cohesive business plan to facilitate substantial growth. Recurring revenue streams also minimize the risk for disruption and lower unpredictability presented by transactional sales. Finally, recurring revenue models alleviate some of the pressures associated with the sales and marketing challenges.
For MSPs to create a sustainable recurring revenue stream, they should incorporate cloud technology and services into their offerings. The technology provides solutions to their clients' needs and bills monthly, providing continually recurring income. The products are easily stackable, allowing the MSP to create complete solution packages and additional margins. As the MSPs' technology practice grows, it will spend an increased amount of time managing clients' licenses. Utilizing tools that automate license management will streamline processes, reduce security risks, and give the MSP time back in the day. Recurring revenue streams provide stability for the MSP and stimulate several areas of their business.
Implement More Operational Efficiencies
Improving internal operations will solve many challenges facing MSPs and positively impact business growth. Smaller MSPs need to implement processes and procedures that allocate employees' time and efforts correctly. Hiring a dedicated headcount for sales, marketing, and client experience improves associated functions producing better results across all departments. Removing these responsibilities from the owner and technicians allows them to spend more time on revenue-generating activities. Creating training programs equips team members with accurate information for product launches and the latest industry news, ensuring client support provides correct answers and sales and marketing have the right focus. MSPs can also improve operations by utilizing automation tools that remove several manual processes, streamlining operations and internal workflows. Improving and implementing these operational processes will enhance the client experience, produce better results, and create efficiency.
Enhance Sales and Marketing Activities
An impactful way to grow a business and increase revenue is through focused sales and marketing efforts. Committing to improving these areas will help acquire new clients and retain and expand current ones. According to Channelnomics, however, most MSPs struggle with sales and marketing. Most lack the time or resources required of these areas, so investing in them is crucial.
For MSPs without a current sales or marketing team, hiring just one additional headcount can dramatically improve growth and revenue. Having a person dedicated to fielding incoming requests, focus on cold calling, and implanting simple marketing campaigns increases client acquisitions and the breadth of services consumed by the current client base.
Companies that have an established sales and marketing focus can improve processes and accelerate growth in several ways. Utilizing data analytics will help identify new markets needing cloud solutions, diversifying the MSPs' portfolio. Analytics can also target companies with outdated on-premise technologies perfectly positioned to begin their cloud migration. Using tools with sales prospecting capabilities will save significant time and provide better accuracy by finding accounts with the highest propensity to purchase. Investing in sales and marketing drives the company's growth and improves its financial strength.
Build a Business Plan with Clear Goals, Strategies
One of the most critical business practices all MSPs should be doing is planning. We understand that things are constantly changing in IT, however, planning enables strong execution required to achieve your goals. Financial forecasting provides a clear understanding of the cash flow in the coming months to anticipate revenue, funds allocation, and the growth necessary to become profitable.
Developing a sales and marketing plan is also essential to its success as it drives new client acquisitions, fully promotes all of the solution offerings, and increases brand visibility. A clear sales strategy also informs the team where they should focus their efforts, producing strong results. Typically, there are revenue expectations when adding a new solution, and a thorough marketing plan drives results through informing and educating clients about the new offering. Through proper planning, MSPs will experience increased success and create a proactive approach to continued business growth.
The pandemic's impact on the industry has created a fantastic opportunity for IT providers. The increase in cloud technology, coupled with the channel's current transformation, perfectly positions MSPs to achieve incremental success. Many companies are taking a conservative approach on spending due to the uncertainty of the economy. However, cloud technology will undoubtedly continue growing throughout the pandemic and well past its end. Now is the time for MSPs to increase spending by reinvesting in their companies. Improving just one of the mentioned areas will provide significant benefits but enhancing all will produce outstanding results for MSPs and move them into growth mode. Committing to improving and investing in all business functions will create an operationally mature company ready to capitalize on the market opportunity and lead the channel's evolution.
Ryan Walsh is the chief product officer and channel chief at Pax8 and a member of CompTIA's Channel Development Advisory Council.
Want more help for your MSP business?
Join CompTIA's Managed Services Community and connect
with other industry experts and thought leaders.