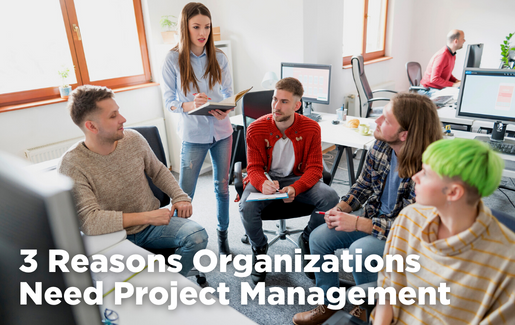 In the IT industry, we've become quite proud of the impact technology is having on business, and there are many direct consequences of this impact. Organizations are able to digitize old processes, making things faster and more efficient. New tools allow us to communicate easily with colleagues around the globe. Data analysis allows us to understand the past and see into the future. These examples (and many more) create a demand for highly skilled technical specialists.
But there are some indirect consequences, too. Digital business across state and national borders is getting more scrutiny. Customers are more sensitive than ever to privacy concerns. Intelligent machines raise new ethical questions. Addressing these indirect consequences can be part of the job for technical specialists, but there is also a need for workers who have deep knowledge of these areas along with a dash of technical expertise.
The Need for IT Project Managers
Project management is a prime example of this type of role. According to CompTIA's analysis of data from Lightcast, job postings for project managers rose 24% between 2020 and 2021, making project management one of the fastest-growing jobs in the technology space. In addition to postings for project managers, project management as a skill is commonly seen in other technical job posts.
Project management is certainly not a new discipline, so what's behind the sudden interest? I think there are three factors driving demand for this role: the complexity of enterprise technology, the need for greater efficiency and the focus on business outcomes.
Read more about the job outlook for IT project managers.
The Complexity of Enterprise Technology
One of my favorite explanations for the complexity of modern IT comes from Ben Thompson of Stratechery. His take is that the basic foundation of technology has stabilized. Computing power has become good enough for almost every immediate need, and connectivity is broad enough for the vast majority of communications. We explore this more in CompTIA's whitepaper on The Role of Emerging Technology in Digital Transformation, but the main takeaway is that organizations are now focusing more on building on top of this platform rather than expanding it.
As this new building happens, it creates more complexity. Individual applications pick up more and more features, and the sheer volume of applications goes up. A large part of project management is understanding the scope of an organization's technical footprint and making sure that everything is tied together. This doesn't require a deep understanding of any one piece, but it requires broad knowledge of how systems come together.
The Need for Greater Efficiency
The main reason for having this knowledge is to improve efficiency. In a previous life, I was a computer engineer on a team that built microprocessors. So I know that engineers are good at many things…but efficiency is not necessarily one of them. The tendency to get lost in the details of a technical solution can be a big distraction, so project managers help keep things on track.
To make things more efficient, project managers are usually the ones making decisions around tradeoffs. This broad system knowledge doesn't just help project managers understand how everything works; it helps them understand where to make adjustments. One technical team might slide their own schedule to help with a more critical project, or a technical specification has to be renegotiated in order to hit the budget. A project manager can be a somewhat impartial observer, solving for the best overall solution.
The Focus on Business Outcomes
That solution, of course, is the one that best serves the needs of an organization. Another CompTIA whitepaper, Using Strategic IT for Competitive Advantage, describes how today's IT is more directly connected to business outcomes. This direct connection requires more capability around business process. That extended capability is becoming a requirement for the technical team – especially for execs and upper management – but it is also a huge part of project management.
One of the more challenging aspects of shifting to a strategic mindset is redefining metrics for success. For example, IT often operated as a cost center in earlier stages of tech adoption, so there weren't necessarily processes for calculating return on investment (ROI). Determining ROI or making other judgements about IT's ability to advance corporate goals is an area where project managers can play a huge role.
Project Managers Play a Critical Role in Digital Transformation
Back to that bit about me being a computer engineer…when I think back on that time, I think of some of the great technical work that we achieved for our customers. But I also think of the great project managers I worked with who used a disciplined approach to get things across the finish line.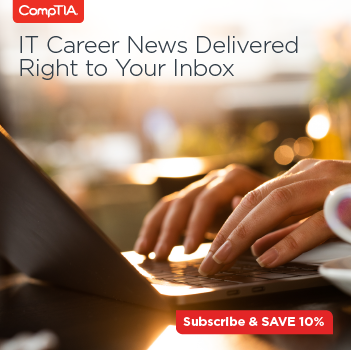 If you want to work in IT project management, consider earning a project management certification, like CompTIA Project+. CompTIA Project+ is an entry-level certification that is based on Project Management Institute (PMI) principles of project management.
Candidates for CompTIA Project+ typically have a minimum of one year of cumulative project management experience or equivalent education. Adding CompTIA Project+ to your arsenal can help you get the skills and knowledge you need to land an IT project management job, remain relevant in your current IT role or excel in a non-IT project management position.
Project management isn't just an administrative role supporting technical innovations; it's a critical skill that's needed more than ever in an age of digital transformation.
Ready to prepare yourself for a career in IT project management by earning CompTIA Project+? Here's everything you need to get ready for your certification exam.