In this continuing series on DIY marketing, Lisa Hendrickson shares her experience with blogging. By Lisa Hendrickson
Now that you've read the first two articles in this series (here and here), we can get down to the real work! Ah, but I will let you know that the SEO secrets are way down the line. So, if you're hoping to skip right to that, you have to wait. You need to learn a bit about blogging first.
Do you have a website for your company? Is it on WordPress? If yes, you are good to go to keep reading. If you're on a different platform read this anyway and you might be able to create the blogs from your Joomla or Magento, etc. Whatever the platform, it might have a blogging add-in, and the techniques for SEO might work with that. The blogs will work, I hope, for other things like newsletters, social media, etc. However, I have found that WordPress works well for SEO blogging.
If you have a great site that can't use blogging, then you can buy a domain (make it "yourdomain.net") and install WordPress. Then try to style and design the blog to look like your other site, but keep it very simple! The .net domain can be simple because it will only be for blogging and for people to find you on the internet.
Now you have a blog. Are you blogging? Do you know what to blog about? For me, I blog in a variety of ways. First, of course, is SEO blogging. These blogs are intended specifically to help me "get found" on the internet. People search and find my blog and then decide to call and hire me. I also do error blogging. When I fix an error, I blog about it. Then technicians or end users find the error, and it's either helpful or they call me and hire me to help (I hope the latter!). I also do just day-to-day blogging, which can be stories or items of interest. I have a few goodies out now (mostly GoDaddy blogs). These are not really pitches to hire me, but more like warnings to readers. These, of course, can be found by searching the internet too. Finally, I do sometimes create the click-bait blogs. I'm not talking about Fake News, but more like "5 ways to stop a scammer in their tracks" or "4 ways to know you're getting a call from a scammer."
Blogs, in my opinion, are the best and most wonderful outlet for content marketing. Of course, it's all I have ever known too. As you read in tips one and two, I was always into doing marketing myself, and blogs were my marketing. I use them in many areas.
If you happen to have a blog setup and you are blogging now, how consistent are you? Do you have "Blog" listed on your navigation menu on your website? Have you hired a blogging service?
Let's start with what you might be doing wrong. Since I started helping techs with their SEO this past summer, I have found a mishmash of good and bad blogs. Some folks hire a service to do a blog, some subscribe to newsletters and use that as a blog. But if you're not getting the blog out to the public via SEO or social media … what's the point? I also have an issue with techs who put the blog link on the nav bar and have old blogs or nothing there. I learned from Bryce Whitty of Technibble about the value of your "above the fold," which is the content that people see in the top half of the website. I keep the top half of my own blog simple with a basic navigation menu and large banner—no link to "Blog." My blogs are too informative for a new person finding me to drift off to never-never land. Plus, most of my clients found me via a blog and I don't want them cruising through all my weird blogs (lol). I laugh because my blogs are not all "informative."
Let's say you are blogging pretty well from your own writing or subscribing to a service—a few times a week or a month—and your Google Analytics show you are getting a decent amount of traffic from the blogs. Have you been tracking if those are converting to any calls or contact forms submitted? Do you have a Contact Us form or a call to action on the blogs? If not, consider doing that right now. I recall my first out-of-state call back in 2012 for an Outlook repair issue. I will never forget asking the client how they found me. They said, "Through one of your blogs." And that, folks, is when the magic started. I had been blogging about Outlook for years. In fact, I had such passion for it, and the right market (LinkedIn). I shared those blogs with my newsletters and LinkedIn groups, and it started to make sense. During 2012, I was lucky to have a rock star marketing assistant and we created many blogs for all the marketing.
It was that year that I also figured out SEO blogging. I had stores then and wanted to compete with "Minneapolis computer repair" searches. I was on page six. That's horrible! For six months I spent many nights working on the analytics, competition checking, and refining the blogs with my assistant. I had a huge spreadsheet that we shared to work on the blogs. I finally got to page one, which took a while and many nights of working the blogs over. To this day, though, I still rank in Google, even though I closed my stores in 2013 and stopped all blogging on that topic. You can see by my graphic below that the blog that still ranks was probably one of the last ones I did before I started focusing only on Outlook.

OK, folks, that's enough for this tip. I have many more to go. Your homework from this blog is to figure out if you are blogging, if you need to do the domain.net blog (your name just .net and install WordPress), or remove that nav bar, and review your analytics. So much to do—you have a week! And, if you haven't read them already, read tips one and two.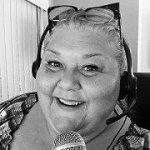 Lisa Hendrickson is the owner of Call That Girl Technology Support. She is an Outlook expert and Office 365 consultant. Her specialties include being a remote support technician, technology blogger, podcaster, and she is also of the author of six e-books for computer repair businesses including the most popular, Call That Girl's Guide to Remote Support. To read and learn more, go to callthatgirl.biz