Lisa Hendrickson continues her series on DIY marketing through SEO and blogging, focusing here on what she calls "day-to-day" blogging.. By Lisa Hendrickson
Welcome back, folks! If you have read all the first tips and the SEO for the WordPress eBook, you can probably now move on to this tip. If you skipped the eBook, no worries, you'll just miss the SEO blogging. You can buy a copy here if you want to catch up.
For those of you who have SEO-rich blogs up and you're ready to continue, I call the next phase "day-to-day blogging." All SEO needs consistency, no matter if you pay another company, hire me, or do it yourself. Some folks get lucky, though, with their SEO hitting on page one for an area for a long time. Many of my clients who purchased the 10-blog set are still on page one for their rankings.
Let's discuss your city first, as this will help you with the day-to-day blogging. If you live in a small town, did your competition check, and find you don't have many competitors, then day-to-day blogging might be overkill.  When people search "computer repair + your town," you don't want to be that company that owns every page one ranking. A few is fine; it shows that you "know your stuff," but every page one is a bit much.
If you live in a medium-size town, say a population of 100,000 or so, you have a lot more to compete with. Day-to-day blogging is well worth your time. And you will want to hit on the small towns in your area too. Consider how far you are willing to drive and make a circle on the map. These towns should be on your SEO blogging list and your day-to-day list.
For larger cities, day-to-day blogging works the same as for medium-size towns, but you know that you have to work it much harder to get on page one. This is why day-to-day blogging will be very helpful.
Ok, ready to learn what day-to-day blogging is? In short, it's taking your jobs that you do on a daily basis and writing short stories about the repairs. Example: "How we fixed a client's blue screen of death in our shop in Las Vegas." That's a really great title, and it hits the three things people search for: "How to," "the issue," and "your town." Then you tell a story about the fix and how you resolved it. I sometimes give away a lot of free advice in these blogs. Sometimes I skip deep-dive solutions because you don't need to give full details. The folks who can figure it out will love you and probably follow your blogs. Those who can't get it to work will call you, because you almost got them there and they will tell you, "I did the instructions, but I didn't get it to work." Now you have some steps on what they did as well.
Readers of blogs tend to trust the blogger. This is how I became so successful with my Outlook blogs. I told a lot of stories and kept telling them. Folks started calling. I did so well with these that I went national in 2013. I closed my stores and only did Outlook. In 2014, I was doing so well I added Office 365. You can even do one better by creating "Error SEO blogs." I have had great success with these. When I see an error, I Google it and if there are not a lot of "exact" searches, I use those words for the title of the blog. If you use the SEO blogging techniques I teach in the eBook, you can get better ranks as well.
All three work great for me—SEO blogging, day-to-day blogging, and error blogging. After a while, Google will find you an authority of some keywords and reward you with a higher ranking. I even get rewarded by beating Microsoft in many searches, I win the "simple answer," which is the most used in Google and my favorite, I get found now for mixes of search words. Google "folders applied Gmail Outlook" and my blog ranks twice with that mix. I have created so many blogs with the words "Gmail" and "Outlook" that I own many top searches.
Take a look at your top searches and consider doing day-to-day blogging, I actually enjoy it and love seeing how my new blogs rank. So here is a final tip. If some new issue arises and you fix it fast/first, that would be a good time to create a blog post with that exact title. Try your area first, and hey, try it without a town too. You can never tell what blog is going to hit in Google.
If you just found this blog and want to read the first five blogs, you can find them here.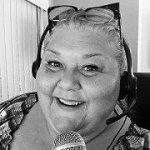 Lisa Hendrickson is the owner of Call That Girl Technology Support. She is an Outlook expert and Office 365 consultant. Her specialties include being a remote support technician, technology blogger, podcaster, and she is also of the author of six e-books for computer repair businesses including the most popular, Call That Girl's Guide to Remote Support. To read and learn more, go to callthatgirl.biz