In the first installment of a DIY marketing series, Lisa Hendrickson provides insights on becoming your own marketing and SEO guru. By Lisa Hendrickson
First, let's talk about the most important thing when you talk marketing in any business…how much time do you want to put in? Do you want to learn how I do marketing, and then do it yourself? You will save a lot of money, but you will also have to learn to be consistent. I created a "social media and marketing schedule" that I use as my daily to-do list, and it keeps me on my toes! If you read my list and think, "Oh, no, I don't want to do that," then doing marketing yourself is not the best option. Hire another company to do it for you. One of my final posts in this series will have a lot of information and tips for hiring it out to other people. And, you will want to read my next blog about your budget.
Creating a blog post is not really that hard, even if you don't like writing. Creating a newsletter is not hard if you use a template (I use one). Podcasting is easy if you like talking. The rest is technically not hard to do either. Nothing is difficult, it's just learning how to do it and being consistent. In my blog series I will not go into deep training on each but offer the tips, so you can figure it out or hire me to help you learn it.
Here is a bit of homework for you while you wait for the next post in this series. Again, think about how much interest you have in learning new ideas, time you will need to put in to get things going, and being consistent. If you have no marketing budget and want to do it yourself, you will need to schedule time to do the work. It might be during your workday if you don't work after 5:00 p.m. For you 24/7 folks it might be nights/weekends. For me, I just keep it rolling all the time, during my workday, nights, and weekends. I write when I feel creative or get a good idea. Many good ideas come right from my own clients! I listen to them and they often tell me many interesting stories. I keep notes every day in a notepad and review those for blogs, newsletters, and podcast ideas.
Final homework: Review your current marketing. What are you doing now? Write a list of everything you are actively doing/paying for, etc. Also write a list of the marketing activities you've done in the past—free or paid—and then review those results. Finally, go through your clients in the past month and see if you know how those folks found you. If you are not tracking that, now is the time! Start asking all new clients, "How did you hear of us?" and in a month or so, you will be able to create a spreadsheet and identify the common answers and you can work from that information.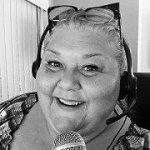 Lisa Hendrickson is the owner of Call That Girl Technology Support. She is an Outlook expert and Office 365 consultant. Her specialties include being a remote support technician, technology blogger, podcaster, and she is also of the author of six e-books for computer repair businesses including the most popular, Call That Girl's Guide to Remote Support. To read and learn more, go to callthatgirl.biz