In this continuing series on DIY marketing, Lisa Hendrickson shares more about her experience with blogging. By Lisa Hendrickson
Before you start blogging, you should do a few things: Prepare and do analysis. I learned this early in 2012 when I started doing my own SEO. If you don't begin with analysis, you have no starting point and no idea where you rank already. One of my SEO clients told me that the competition check I did for them opened their eyes to a service their competition was doing that they were not aware of!
I'll start with this fun exercise: Open an Excel spreadsheet and a Google window. You should not be logged into your Gmail account while doing this.
Now, list 10 to 20 of your services in the spreadsheet. Example: Computer Repair, Data Backup, Data Recovery, etc. Then search in Google for that service + your town (or your community). Example: "Computer Repair Minneapolis." Review the search pages and copy the URL into your spreadsheet for at least the first 10 searches. My first analysis included about three pages or so of listings. I guess you could say I was a maniac, but I really wanted to learn more about each of the businesses I was competing with too. Minneapolis is a large market, and to get on page one would be an effort to say the least.
Continue doing this until you have a spreadsheet full of your search words and the URL listings of your competition. Take note of the graphic above and all the major non-IT companies that are ranking on page one. This is pretty sad to see, but you can outrank them in time. In all the years I have been doing my own SEO and SEO for others, getting ahead of them is possible, but it takes time and lots of blogs.
TIP: If you want to really get into the analysis, copy the title they used too. You can learn from this when you write your own blogs, covered in another tip!
Now, review those URLs. Go see what the competition is doing. Look at their website and take notes. Review their navigation bar. Also, review all the search words you have and see how many of those companies are using the search words that apply to you. This is your edge; find search words you want and for which they are not ranking. I also tell my clients to focus on their most expensive services: data recovery, Mac repairs, Office 365.
TIP: "MSP" and "managed services" are not great search words, mostly because the general public does not know these words. They know "IT consulting" or "technology services" and such.
I will close this tip by asking if you have Google Analytics set up for your website. If not, you can set up an account here.
If you do have Google Analytics, check your statistics. Export the past month of the "Behavior-Overview" to an Excel spreadsheet. Now you can see all your blogs and pages and how many clicks they have. For deeper analysis go back a year. As you can see in my analytics screenshot, I have many SEO/Error blogs. These help me with in-bound marketing for clients to find me. This is not what you should be doing now. I will cover SEO/Error blogging in a later tip.
To close this tip: Do your homework, have fun, and if you are new to the tips, be sure to read the other tips from this series here! If you want to hire me to help you, check out my SEO and marketing help page here.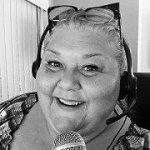 Lisa Hendrickson is the owner of Call That Girl Technology Support. She is an Outlook expert and Office 365 consultant. Her specialties include being a remote support technician, technology blogger, podcaster, and she is also of the author of six e-books for computer repair businesses including the most popular, Call That Girl's Guide to Remote Support. To read and learn more, go to callthatgirl.biz