Lisa Hendrickson provides an essential resource for learning SEO. By Lisa Hendrickson
Start SEO blogging! If you really want to do it yourself, and already read my previous four tips, then you are ready for the next level: learning how to create SEO blogs for yourself on your Wordrpress website. I offer the SEO for WordPress eBook for $19. After you complete the ebook workbook, you can resume reading Tip #6 and on. If you skip this, you might not know what is going on, but you might be able to figure it out too!
You can purchase the SEO ebook here.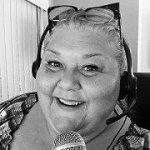 Lisa Hendrickson is the owner of Call That Girl Technology Support. She is an Outlook expert and Office 365 consultant. Her specialties include being a remote support technician, technology blogger, podcaster, and she is also of the author of six e-books for computer repair businesses including the most popular, Call That Girl's Guide to Remote Support. To read and learn more, go to callthatgirl.biz